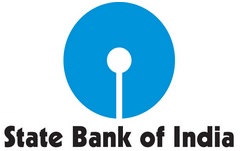 SBI
1806.
SBI
The State Bank of India or SBI is a major state owned bank which was established back in 1806. While it has a large presence in India , it also has 82 foreign offices in 32 countries around the world.
It provides banking and financial services products and services to Indian individual customers, NRI customers, agriculture and SME businesses as well as corporations.
It services it customers through its large network across India including SBI's 21,000 ATMs, 10,000 SBI bank branches and 5,100 associate bank branches. They also engaged electronic self service channels such as Internet banking and mobile banking.
SBI offers a wide range of savings and deposit account products to assist their customers to save including term deposit accounts (also called a fixed deposit account), a recurring deposit accounts or a savings bank accounts.
Source: http://www.statebankofindia.com
SBI Services
Personal Banking
Basic Bank Current Account
Savings Accounts
Deposit Accounts
Loans (Car
Educational
Pensioners)
Mortgages
Individual Investments
Savings Account
Term Deposits
Recurring Deposits
Annuity Deposit
Flexi Deposit
Senior Citizen Term Deposits
SBI Discussion
Q: What's the interest of sweep transfered balance?

Q: How does interest calculated in savings account using daily balance....?

R: i am collect 1000 rupees in my account so what is the interest

Q: what was the sbi interest rate of 2013???